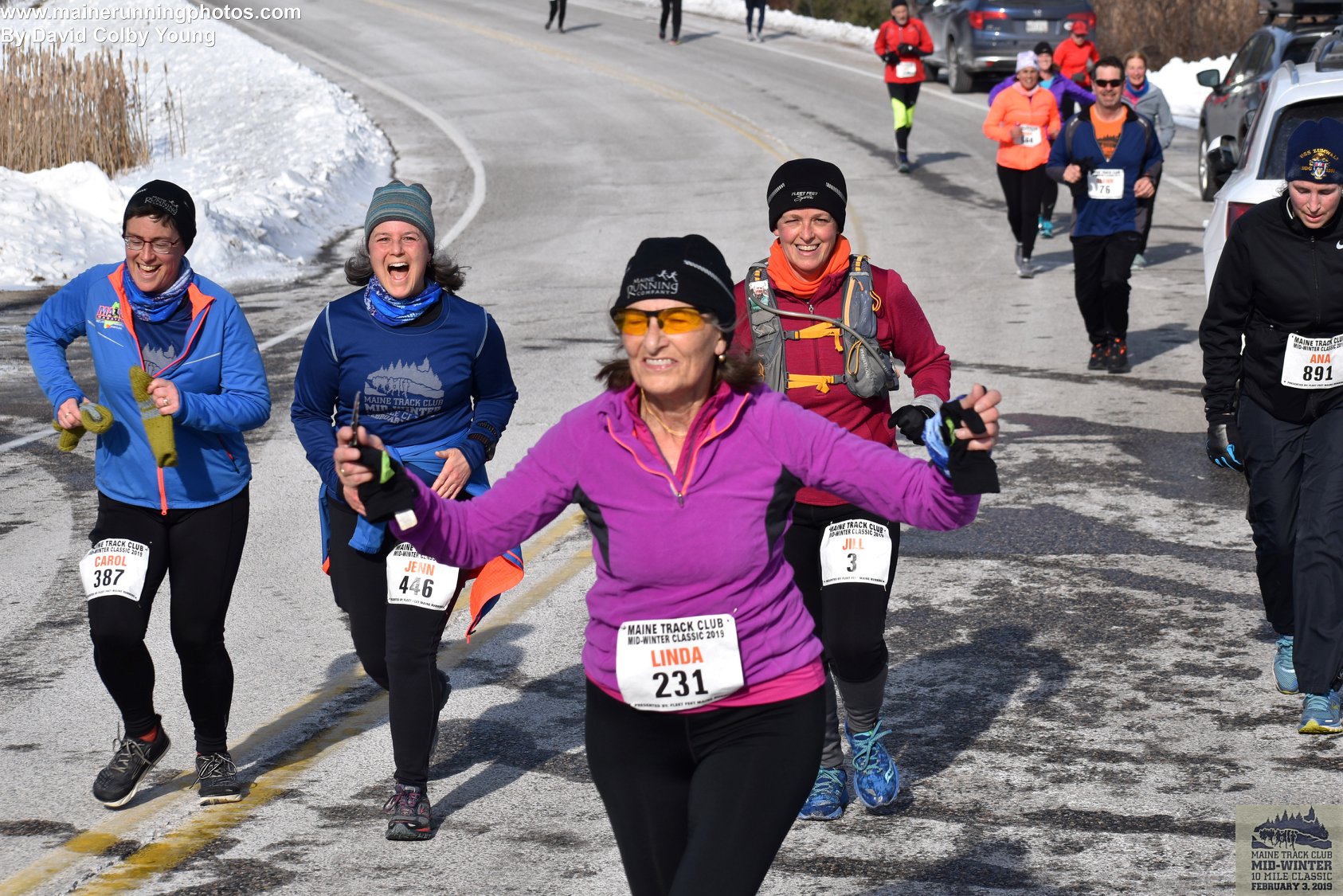 A total of 741 runners competed at the 37th Mid-Winter 10 Mile Classic. We had excellent conditions with light wind and temperatures in the high 20s to low 30s throughout the race.
Michael Gordon, 40, of Portland was the first person across the line in 54:01, setting a new master's course record (beating Judson Cake's 2018 time of 54:55) and a mere 5 seconds ahead of Old Town's Erik McCarthy, 37, who ran 54:06 and 8 seconds ahead of Jerry Lanning, 24, of Roxbury Crossing, Massachussetts, who finished in third with a time of 54:09. Shiloh Schulte, 40, of Kennebunk was the next master's runner to finish with a time of 55:20.
For the first time in quite a while, a non-Mainer led the women's field with Amanda Nurse, 31, of Brookline, Massachussetts coming through with a time of 59:27, 2 minutes and 9 seconds ahead of last year's winner, Gabrielle Wheeler, 33, of New Sweden, who finished in 61:36. Christine Hein, 43, finished in 3rd place with at time of 63:41. The next master's runner to finish was Renee Durgin, 45, of Scarborough in 68:38.